Hydralift AmClyde delivers an expansive line of cranes, winches, mooring systems, pipelay and cable lay systems, jacking and skidding equipment and motion compensation systems.
In addition, our product line includes FPSO equipment packages, as well as anchor handling tug and supply vessel (AHTS) equipment packages. Backed by quality-driven life cycle management and aftermarket parts and service programs.
Hydralift AmClyde provides unmatched lifting and handling solutions.

Gunnebo Industries develops, manufactures and markets chain and lifting components, fastening systems for the construction industry, blocks and systems for heavy lifting equipment, traction devices and telescopic ladders. The group operates in 15 countries, as well as partnering with some 50 major distributors and agents worldwide.
The organisation is broken down into the Blocks, Fastening, Lifting,Telescopics and Traction Systems business areas.
Gunnebo Industries markets well-known products in established segments and is the leader in each product and/or market area.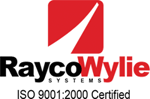 Rayco-Wylie Systems is the trusted reference for over 70 years, we are there when you need us with world class crane monitoring systems, products and services, to maximize your crane operations.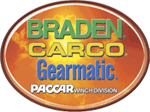 PACCAR Winch Division is the industry leader in the design and manufacture of winch, hoist and drive systems.
Our products are sold under the nameplates of Braden, Carco and Gearmatic. We service a diverse and growing customer base consisting of manyof the world's leading equipment manufacturers.
CONDUCTIX-WAMPFLER offers a broad array of products and systems for power and data transfer, and mobile electrification.
We are also the international specialists in magnetics equipment and fiber optic cable machinery.
R&M Materials Handling has 80 years of experience in the overhead manual, electric chain hoists and wire rope hoists industry.
These companies are represented and serviced by ROKREM, CORP.